All Together Now
Empower your team and take them to a whole new level among the wonders of wildlife. From exclusive private tours to competitive scavenger hunts, we offer a range of ways to break the ice, spark creativity, and pump up problem-solving skills that carry over to more successful endeavors.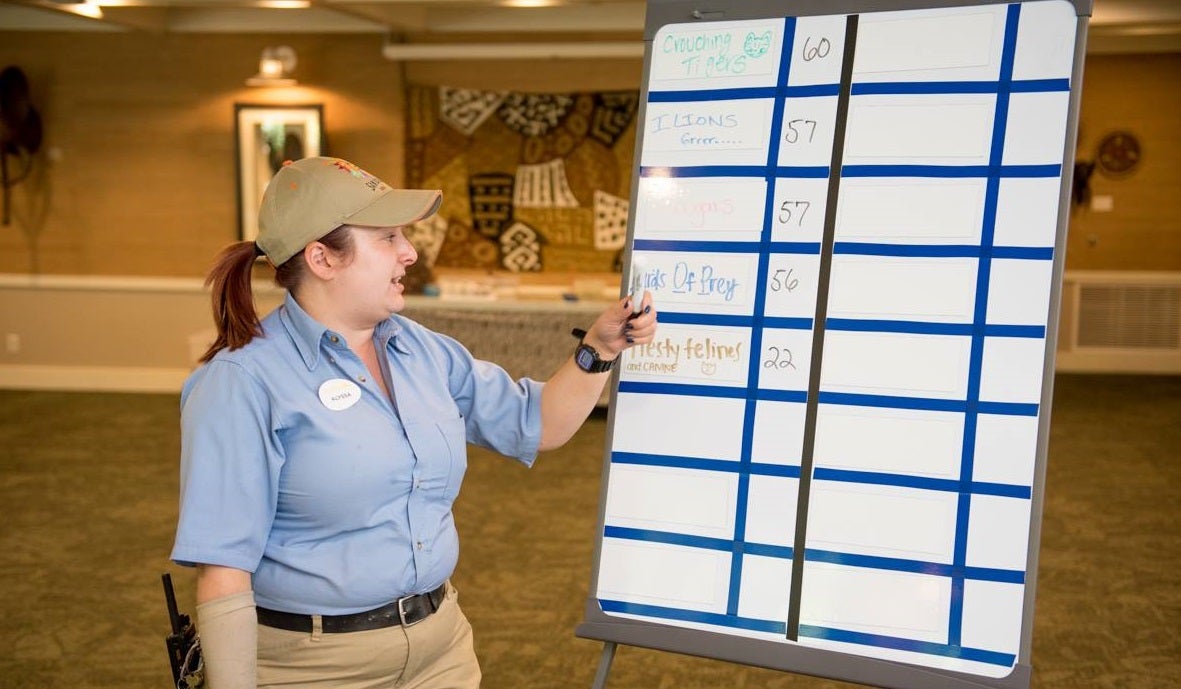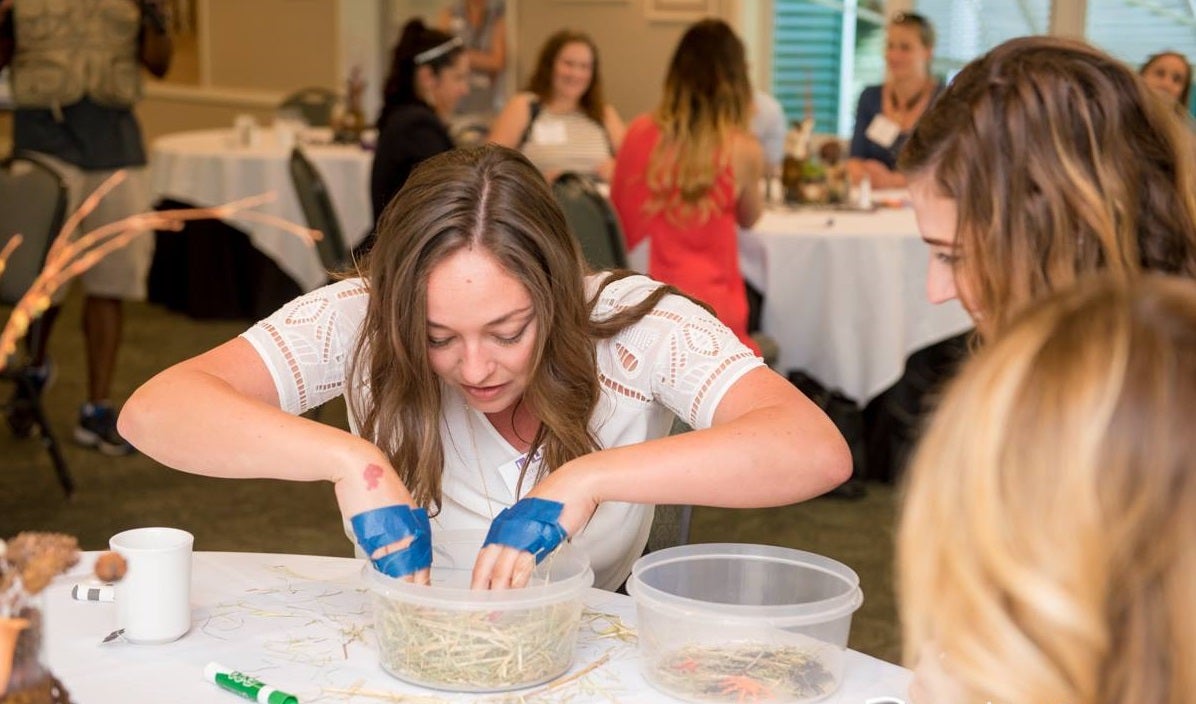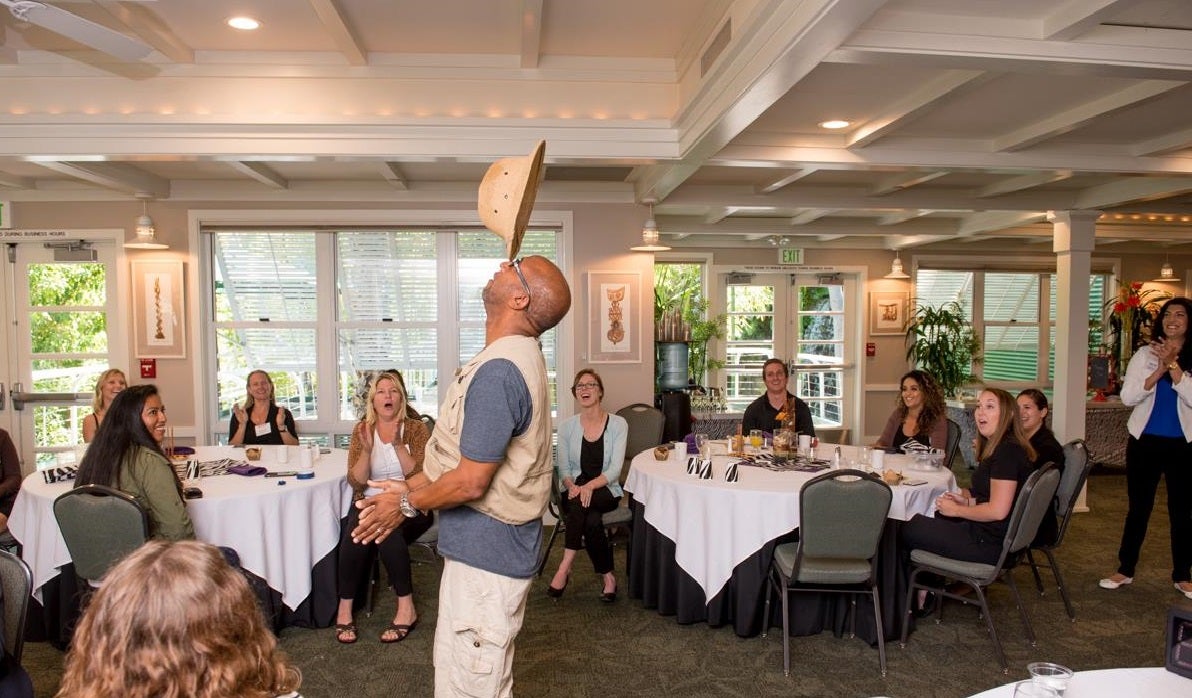 SCAVENGER HUNT (ONLY OFFERED AT ZOO)
For the competitive and independent group, this high-energy scavenger hunt requires teams to work together deciphering a series of clues that lead them to various areas all around the Zoo. Every team has a different version—and time is of the essence! Teams must develop a strategy for completing the challenge in the allotted time, explore habitats to earn as many points as possible, and win the challenge. Prizes are awarded to the top teams!
This experience is currently only offered at the San Diego Zoo.
Length of Time: 2 Hours
NIGHT PROWL
Explore after hours! This casual, educator-led night tour highlights some of our nocturnal animals. Guests are given the opportunity to learn inside information and get a better look at animals that are active after closing.
Length of Time: 1 Hour
SPECIAL TOUR — #1 AND #2
Choose an entertaining and educational 90-minute or 2-hour adventure, offering special behind-the-scenes views and interesting information about how we take care of wildlife. It is filled with experiences and stories you can't get anywhere else. You'll be part of a small group visiting off-exhibit areas. See our grounds the way everyone wishes they could—from behind the scenes!
Length of Time: 1.5 Hours or 2 Hours
ANIMAL ENRICHMENT WORKSHOP
At the Zoo, enriched experiences enhance the quality of life for the wildlife in our care. Wildlife care specialists spend many hours developing complex ways to challenge every species, both mentally and physically, to elicit species-specific behaviors and elevate meaningful daily activity levels. Our wildlife care specialists request over 25,000 enrichment items each year—and our enrichment volunteer team needs your help! Groups will have the opportunity to create items that may include preparing and working with gourds, reclaimed fire hoses, burlap, hay beds, and other approved materials. This is an opportunity to have fun in a social environment working alongside our wonderful enrichment volunteers, all while learning and giving back to wildlife.
This experience is currently only offered at the San Diego Zoo.
Length of Time: 2 Hours

Team Building Activities are exclusive to Private Catered Events at the
San Diego Zoo and San Diego Zoo Safari Park.

Minimum group size required is 30 guests per adventure. Maximum group size varies. Requires at least 45 days in advance notice for booking.