All Together Now
Empower your team and take them to a whole new level
among the wonders of wildlife.
From exclusive private tours to competitive scavenger hunts,
we offer a range of ways to break the ice, spark creativity, and
pump up problem-solving skills that carry over to more successful endeavors.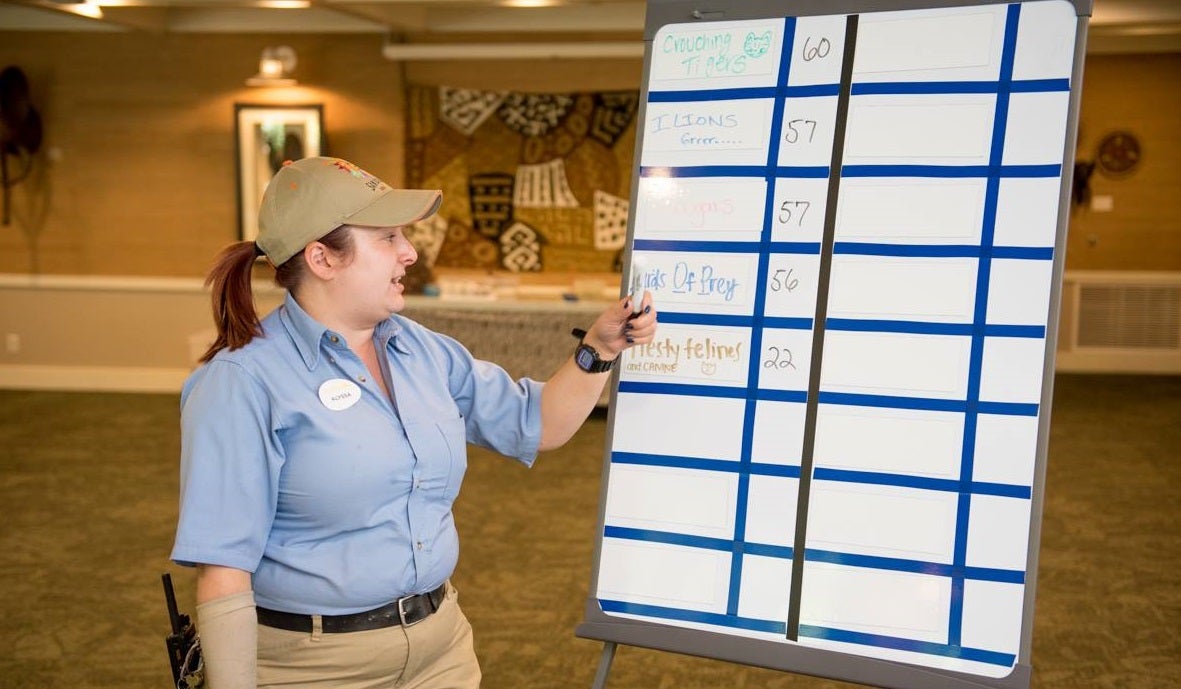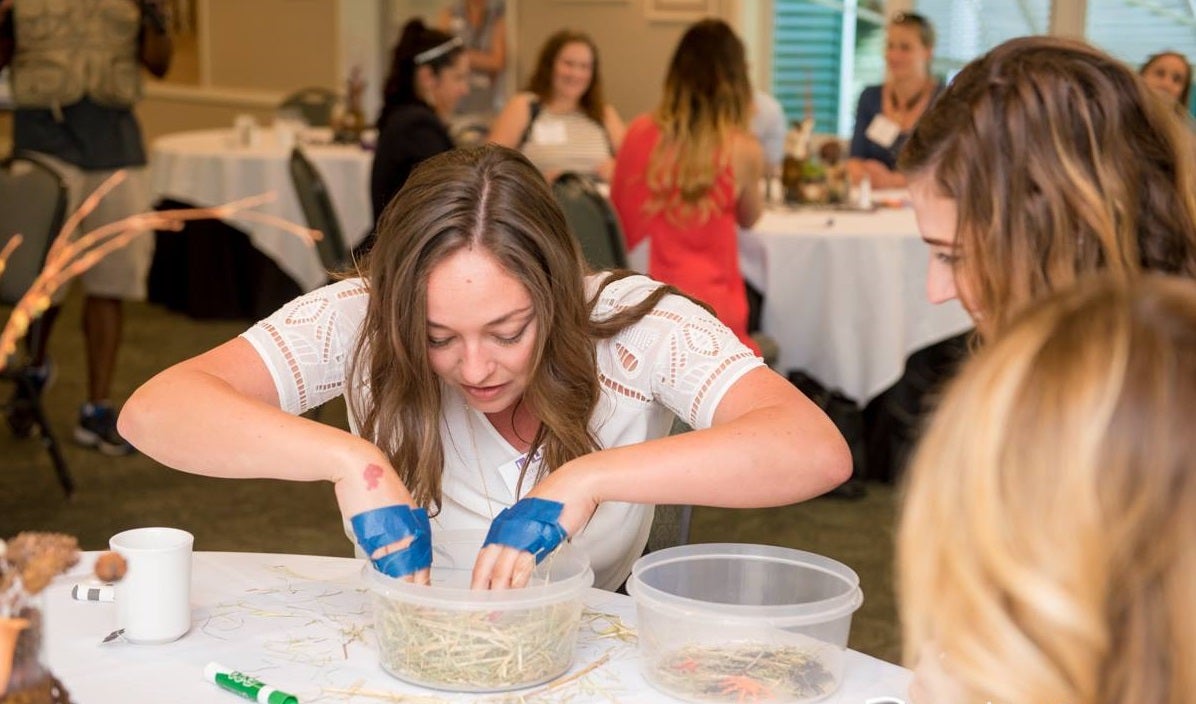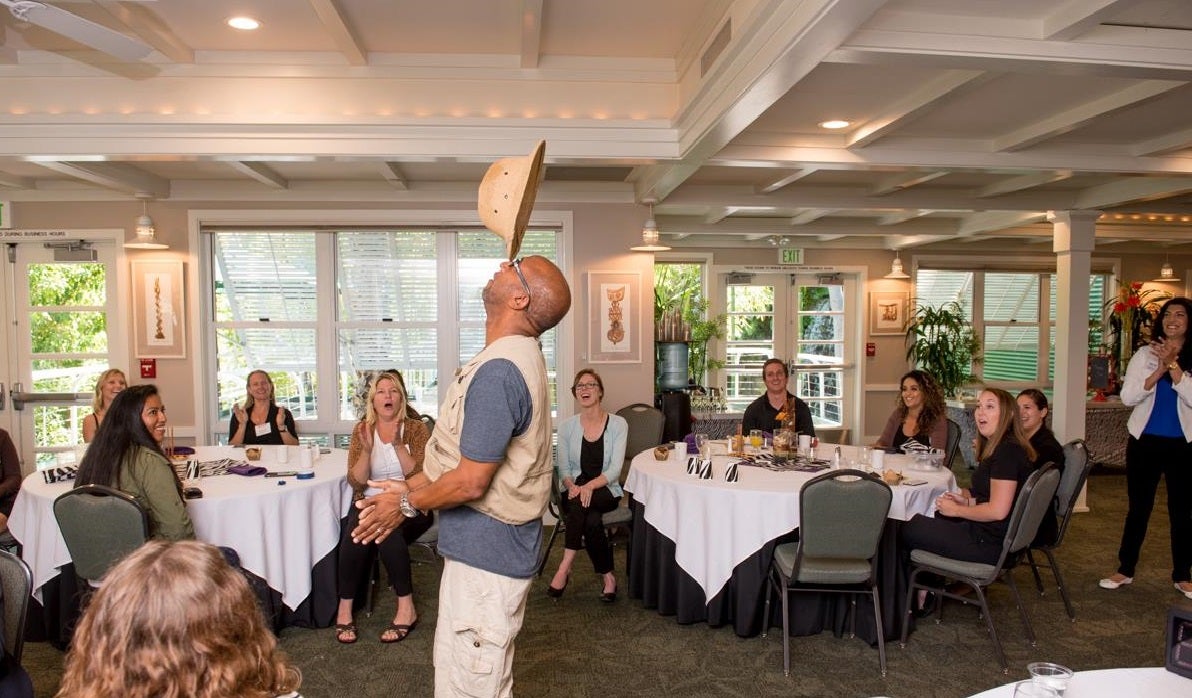 SCAVENGER HUNT
For the competitive and independent group, this high energy scavenger hunt requires teams to work together deciphering a series of clues
which lead them to various areas all around the Zoo or Safari Park. 
Every team has a different version and time is of the essence! 
Teams must develop a strategy for completing the challenge in the allotted time, explore exhibits to earn as many points as possible
and win the challenge. 
Prizes are awarded. 
Length of Time:  2 Hours
NIGHT PROWL
Explore after hours! 
This casual, Educator-led night tour highlights some of our nocturnal animals. Guests are given the opportunity to learn insider information
and get a better look at animals that are active after closing.
Length of Time:  1 Hour
SPECIAL TOUR - #1 AND #2
Choose between a one and a half hour or two-hour entertaining
and educational adventure, offering special behind-the-scenes views
and interesting information about how we take care of our animals.
It is filled with experiences and stories you can't get anywhere else.
You'll be part of a small group visiting off-exhibit areas.
See our grounds the way everyone wishes they could—from behind the scenes! 
Length of Time:  1.5 Hours - 2 Hours 

Team Building Activities are exclusive to Private Catered Events at the
San Diego Zoo and San Diego Zoo Safari Park.
 
Minimum Group size required is 30 guests per adventure.